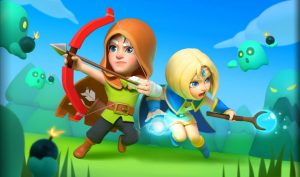 Enter Archero! A world where existence itself is eliminate you! The only force able to resist and defeat the oncoming waves of evil.
With the abundance of players for the new Co-Op Hero Mode, we have created this site to link all the players together.
Step up, stack up awesome skills and fight like your life depends on it, for the never-ending waves of enemies will never give up.
Enjoy creating countless combinations of unique skills all designed to help you survive. Crawl your way through different worlds facing relentless monsters and obstacles.
So have fun!!